The mission of West Hills High School is to graduate critical thinkers and problem-solvers who contribute positively to society as productive, responsible citizens.
Mrs. Robin Ballarin
School is well underway and we are excited to be approaching our first grading period--the 6 week grade report. Please access your students' grades (available daily) via the Parent Portal on Infinite Campus. Don't have a Parent Portal account? Please follow these directions to set one up, or call our office at 619-956-0400 for our friendly staff to help you. Progress report grades are an important indicator of how your student is doing in their classes and we use these as official grades for athletic and co-curricular eligibility. All students in these activities must have a 2.0 or better grade point average (GPA) to remain eligible to participate. If you have concerns about your student in any course, please contact the teacher. Our staff directory online can assist you with this. We also want to make sure you are aware of the optional Chromebook Insurance available through the GUHSD. The deadline to purchase this optional insurance is September 20, 2018.
Thank you for all of your involvement and support! We look forward to the continued partnership with you for the success of your student!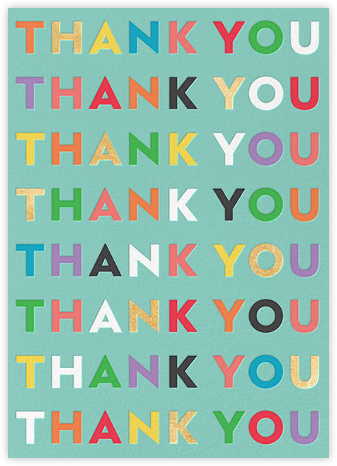 To
all
who attended our wonderful "Back to School" night 2018! We had over 450 parents in attendance Many thanks to ASB (Ardy Riego), HOWL Leaders (Jamie Gwyn) and WH Cheerleaders (Krystal Kammeyer) for having students out and about this night to help parents find their way! We hope you enjoyed meeting your students teachers. Please mark your calendars for our Parents At Class with Kids (PACK) day on Friday, March 1 a minimum day. Parents are invited to attend classes with their students to experience a bit longer learning with the students and teachers.
To all who attended our terrific
UC / CSU parent night on September 6! This outreach to Seniors as they get ready to complete college applications as they prepare for next year is invaluable! We will host another night in the Spring for Juniors and others interested.
Counselors will visit 12th grade English classes on

September 14

to discuss Post-Secondary options and next steps.

The Senior Brag Packet is due online via Google Classroom (students will gain access on presentation day)

by

September 28

The Authorization page (to be handed out during the presentation) is also due to the Counseling Office by

September 28
Counselors will visit 12th grade Government/Economic classes on

September 28

to discuss the Financial Aid application (FAFSA) and process.
College Application tutorial sessions led by WHHS counselors will be held for trade school, community college and 4 year college/university application help/support

Tuesdays & Wednesdays from

2 - 3pm

in the Career Center L-1

October 2 - November 28

(no tutorial

October 10

due to PSAT minimum day so

October 11

will be a substitute day)




Please look at our Counseling website page for many resources at each grade level to assist you with questions you may have and posted resources.
The Class of 2019 Parking Lot Auction is
Monday September 10th

in S8
(seniors
2-3pm
and juniors
3-4 pm
). Students can pay with cash, credit, or check made out to WHHS c/o 2019. This is GREAT FUNDRAISER for the Class of 2019--come on out and get to personalize YOUR parking spot for the year!
News from around campus....
Love dogs? Love to support school programs? Use calendars?
Creative Bulldogs, a local small business, is partnering with
WHHS AVID
to sell their adorable 2019 wall calendars and help us raise funds to take AVID students on college tours.
Visit
http://

www.creativebulldogs.net/

student-appreciation/
for more information.


USE PROMO CODE: AVID2018 for free shipping.
Don't need a calendar but want to help our AVID students achieve their dream of being the first one in their family to attend college through college tours? You can donate funds directly to the
AVID Club
at WHHS through the school finance office. No donation is too small. Thank you for your consideration!
ASB Sponsored Club Drive
More that 35 Clubs turned out August 30 at
student lunch to invite students to come join their special interest. Typically, students create more than 75 clubs in any one year allowing for a wide variety of interests. Meeting at lunch in the faculty or staff's classroom, students get an opportunity to explore new activities or join like-minded peers in pursuit of a hobby, game, activity or belief. Please look for our published Club list posted online once all Clubs on campus have completed their ASB required paperwork. All students in good standing are welcome to join any club.
Here is the list from the 2017-18
school year for an idea of what kinds of clubs our Wolf Pack students enjoy and pursue.
Jodi Kohler
(Math teacher)
is hosting a parent meeting for anyone interested in the Summer 2019
Costa Rica trip on
Thursday September 13th at 6:00 pm
in room M8. All grade levels are welcome.
Check out our
Art Students inspirational posters--
many of them are out and about on campus. Thank you
Tad Van Dyke
for having year 2, 3 and 4 art students beautify our campus with these wonderful images and original artwork!
WEST HILLS HIGH SCHOOL CELEBRATES NATIONAL TEACH GERMAN DAY
Students in German classes will celebrate National TEACH GERMAN Day on
Thursday, October 4
with their teacher,
Herr Holzhausen
.
The first annual National TEACH GERMAN Day is a nationwide celebration of German learners in classrooms and communities.
National TEACH GERMAN Day aims to promote the message that teaching German is a viable and highly rewarding career choice and to celebrate learners.
National TEACH GERMAN Day is a part of the National German Week and the TEACH GERMAN campaign, an initiative of the American Association of Teachers of German, made possible through the generous sponsorship of the German government's Netzwerk Deutsch program.
Science Club started this week on Tuesday in S5 at lunch. Students formed the club to be able to keep up to date with science research and expand their science knowledge even beyond what's taught in classes. September will be focused on Biology, so they kicked off their first meeting by watching an episode of Bill Nye on cells and picking a controversial biology topic to research for debate next week.
The Garden Club peaked many students interest during the club drive last week. About 50 students showed up to work
on Thursday
at lunch! Students are pictured tilling dirt and planting seeds for cucumber, pumpkin, and a few other foods. They hope to "reap what they sow" for use with the Best Buddies Club as they learn to cook with mentally challenged peers.
September "Shortcuts" Calendar Challenge

- With Global Studies teachers helping 9th graders establish good tech skills, we talked with students and staff about some of their most commonly used Chromebook shortcuts to create this month's calendar challenge for the library. Feel free to print your own copy and follow along.




#WHHSreads

-

One of our library goals is to encourage reading for pleasure. We invite students to share what they're currently reading and to discover more books from other members of the Pack. Also,

students may watch this video

to find out how to check out books from the WHHS library.
Free Online Test Prep Resources

- As we are already seeing students printing out tickets for the SAT and some even checking out AP study guides already, we have updated the free online test preparation resources guide for West Hills students:

bit.ly/whhstestprep

(

1-page quick guide

). If students have any questions, they may talk to Ms. Sannwald in the library.
Seniors: If you are a member of PTSA, keep an eye on the Counseling Scholarship page. PTSA sponsors scholarships each year for deserving Seniors but you have to be a PTSA member to apply AND you have to complete the application and turn it in. PTSA membership forms are in the main Admin building in reception.
Did you know that if you shop at
smile.amazon.com
and choose "whhs PTSA", Amazon will donate a portion of your purchase (at no cost to yourself) to WHHS? smile.amazon.com is the same exact pricing and website as the traditional Amazon url but it allows you to select a non-profit organization for Amazon to support.
Please "share" with family and friends and help WHHS!
Announcing the West HIlls PTSA Rummage Sale
Saturday October 27th
in the front parking lots; 7am to 10am. This is a very good fundraiser for us (sweat labor... little expense... all profit used for WHHS).
Please start clearing your clutter and set stuff aside! Clothes, shoes, books, tools, household items, small (working) appliances... toys, sporting goods, SMALL furniture, holiday decor.. most anything you can think of--- that is clean and working and will sell!
See posters on the Admin building for information about DROP OFF DATES.
Check us out on Facebook at Wolfpack PTSA
Thank you!
Please check out our ATTENDANCE policies linked in our
STUDENT HANDBOOK
online at
wolfpack.guhsd.net
under "Students". Please remember to CALL in
956-0434
all day absences, and send a note for partial day absences. We are sorry, but we are not able to deliver to classrooms forgotten items--if a student knows to come to attendance to come pick up their items, they are welcome to do so without MISSING class.
Please remember to UPDATE your home address or phone number
with the West Hills office staff
if you move or you have changes.This is critical if your student has an emergency and we need to reach you. Simply call 956-0400 and tell us you need to update your information. The PRIMARY parent or guardian listed in our parent portal can also do this online via their login.
Join the free resource for information if WHHS has urgent information for you regarding an EMERGENCY or for a timely TRAFFIC update. Text
@bf6c9d
to
81010
from your cell phone to join. This is a "one way" messenger only and you control if you want to continue receiving the texts or not.
Chromebook Information for the 2018-19 school year is available and important deadlines are coming up...please click the link for additional important information regarding purchasing the optional insurance for this school year (deadline Sept. 30, 2017). Students need to bring their own Chromebook and charger daily to school and we ask they report theft, loss or damage ASAP to the library so we can assist them in solving the issue.
A new addition to the Chromebooks for students is the Students Speaking Out app that appears on every students Chromebook after logging in. Part of the San Diego County Crime Stoppers initiative, students now have an easy to report option. Please read the link above for more information.
Go Wolf Pack!

The "Wolf Call" is a monthly news blog for students, parents and community partners.